RGA Celebrates 10 Years of Growing the Game!
RGA Celebrates 10 Years of Growing the Game!
By Coach Josh Apple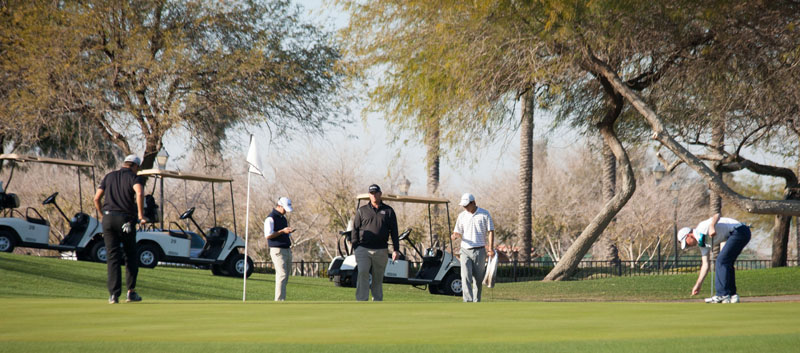 The Raspberry Golf Academy is proud to present its 10-year anniversary!
RGA was founded in 2008 at Raspberry Falls Golf and Hunt Club by Director of Instruction Patrick McGuire, and is comprised of a team of experts under his leadership. McGuire built the academy with two hitting bays with all of the latest technology the golf industry has to offer. Since it was founded, the academy has become the premier place for all things golf improvement in Northern Virginia. Now with six locations, five of which are in the Northern Virginia market, the program is booming and students of all abilities continue to improve on a daily basis.
Locations:
- Raspberry Falls Golf and Hunt Club- Leesburg, Va.
- Augustine Golf Club- Stafford, Va.
- Bull Run Golf Club- Haymarket, Va.
- Old Hickory Golf Club- Woodbridge, Va.
- Royal Manchester Golf Links- Mount Wolf, Pa.
- Virginia Golf Center- Clifton, Va.
The number one focus and mission statement for the Raspberry Golf Academy is to make the students better and to lower the national handicap. This is just not something they say, but is what they live by as a staff. McGuire believes he has "cracked the code" on how to make this dream a reality.
The RGA instructors value technology and know how to use it to their advantage. Armed with FlightScope launch monitors, KVEST 3D technology, BodiTrak pressure mats, SAM PuttLab machines, traditional cameras and large flat screen televisions, there is no mystery that can't be solved.
In addition to an emphasis on technology, McGuire and his team of experts have developed unique programs only offered at RGA facilities by certified performance coaches. These programs provide a rare opportunity for any golfer of any level.
Programs:
- Find Your Number: A program that evaluates and tracks ability by scoring skill level
- No Brainer: A short game system that provides structure to the player's natural swings
- Project 130: A wedging system from 130 yards and in that provides structure to the player's natural swings
- Path to the Tour: Taking a group of professional golfers and putting them through all of the above programs to prep for Q-School
In addition to having knowledgeable coaches, RGA has also partnered with the best and brightest beyond working on the mechanics of the golf swing, including club fitters, strength coaches, and mental coaches.
Be on the look out for regular posts on RGA coaches and programs as we celebrate 10 years!