The Golf Club at Lansdowne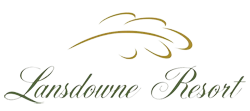 Lansdowne Members
It is with sincere regret that I inform you that Raspberry Golf Academy's (RGA) four year relationship with Lansdowne Golf Club will be ending March 31st 2017. During our time at Lansdowne, RGA and our instructors have built many lasting friendships among the membership and staff. We are truly saddened that we will not be continuing our business relationship moving forward.
That being said, rest assured, as we transition all our Lansdowne operations to our Academy at Raspberry Falls Golf and Hunt Club in Leesburg, those of you with outstanding lessons will be taken care of. Raspberry Golf Academy will continue to serve all the Lansdowne members at the Lansdowne location through April 30th 2017. After that date your lessons will be given at Raspberry Falls or one of our sister Raspberry Golf Academy facility for the foreseeable future.
The entire RGA staff would like to thank Troon Management for the opportunity to be a part of the Lansdowne community these last four years. We also would like to thank the Lansdowne membership for their constant and growing support of our teaching and developmental programs. We hope that you and your golf game have benefitted from our knowledge, expertise, and presence at Lansdowne. We look forward to maintaining those relationships in the future.
If you should have any questions or concerns please contact Jim Karafa, Director of Operations at Lansdowne.
If you should have any questions or concerns regarding outstanding lessons, please contact your RGA Professional directly.
Sincerely,
Patrick McGuire
Raspberry Golf Academy Director