Josh Apple RGA Coach of the Year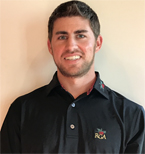 Congratulations to Josh Apple on being named the 2020 Coach of the Year! Josh had an outstanding year as a coach and player, earning him this Raspberry Golf Academy inaugural honor.
In 2020 Josh became a Class A PGA Member, completing a journey that took over four years. The membership process involves playing tests, written tests, online portfolios, and three trips to the PGA headquarters for in-person training. We are proud to have another PGA member within our ranks.
Josh coached seven days most weeks throughout the year, giving approximately 1,700 private lessons in that span. He also served as the Captain of the PGA Junior League, devoting himself to the junior golf development program at Virginia Golf Center.
Two of Josh's students signed to play Division I collegiate golf, both going to Towson University. This was his first of many recruiting classes, adding to the rich tradition of college golfers among RGA students.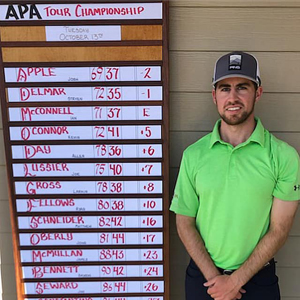 As a player, Josh had a successful 2020 campaign competing in the Middle Atlantic PGA circuit, finishing Top-10 in 10/11 events. His top highlights were a victory in the Assistant Pro Association Tour Championship at Creighton Farms, and a runner-up finish in the MAPGA Match Play Championship played at Fawn Lake and Belle Haven.
Beyond lessons, Josh was able to combine his golf and writing skills by becoming the Instruction Editor for the Virginia Golfer Magazine, the official publication of the Virginia State Golf Association. He also serves as the social media manager for the Raspberry Golf Academy platforms, which includes a regular video instruction series on YouTube. He values sharing his knowledge with as many people as possible.
Congrats again to Josh on a great year!
Follow the link here to connect to his bio.